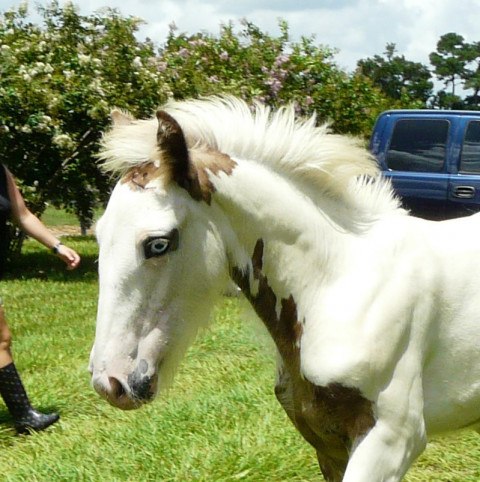 CaraVanner's ??? - 2021 Silver Colt with Blue Eyes
One Step Ahead of the Jailer x CaraVanner's Something Blue
$16,000
2 Bright Blue Eyes. 1 copy of the Silver Gene. You couldn't ask for a more loving foal. He just wants to lay his head on you & snuggle all day.
Bloodlines Include (but not limited to): The Warden, Alfie's Stallion, Vines Mare, Kennocha Mocha, The Business (AKA The Boss), The Boss (UK), Lion King Granddaughter, GG Mojo, GG Cushti Bok, GG Shampoo Girl, The Old Horse of Wales, Callie, Romany Rye, Rhonda, Old Horse of Ireland, JC Mare, Old Horse of Pat McCann, Blue, Westmoreland Curly Sue, The Rocking Horse, Westmoreland Splish Splash, Chief, The Old Horse of Wales, & More!
Visit my website for more information:
https://www.romanihorse.com/jailersomethingblue2021
Gypsy CaraVanners is located in Central Florida & has been breeding Gypsy Vanners for over 10 years. We have multiple horses available, & publicly standing stallions. Contact Gypsy CaraVanners for more information.
(864) 72 GYPSY
All horses are GVHS registered.