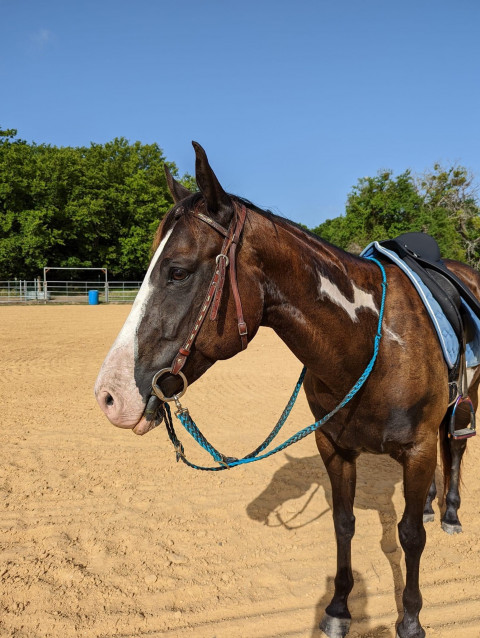 Available for partial lease.
Lucy is a 6 year old paint mare, 15.1h. She has a very sweet personality and loves to be petted and loved on. She is very forgiving and would be suitable for an intermediate beginner or a fun project! Lucy rides both Western and English. She likes to mosey but has a motor if you ask her to go. She stands for mounting, one hand reins, moves off leg pressure and has a smooth trot.
Lucy is located in Sunnyvale; the barn has a round pen, indoor arena, outdoor arena and 14 acres of pasture to ride on. Barn also has a fantastic trainer onsite for private or group lessons (western and English, specializing in dressage!).
$275/month up to 3 rides/week. Serious inquiries, please pm me and we can set up a time for you to meet Lucy!