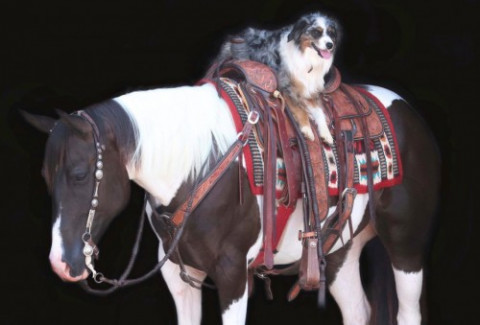 Talk about fancy and loud colored in a fun size package! If easy and fancy are what you are looking for, you will have to come check out Hippie!
This little 2017 model mare has it all. She will be fun for the entire family. We have gathered, penned, and sorted an endless amount of cows on her. Don't let her size (14.3hh, 1100#'s) fool you, she has a heart the size of Texas. We have roped on her in the pasture, tracked the smarty and she has been heeled on out of the box.
Hippie is a pleasure to trail ride and goes wherever you point her. She's confident alone and walks on a draped rein. She is always gentle, quiet and very sane. Hippie is very trained, has great collection with super smooth gaits and transitions. She is easy and simple to ride.
If you don't have time to ride her, no problem, she will be the same way you left her. We have hauled her to a ton of different places and she is always the same. She is good with other horses, dogs and lots of commotion. She will go as fast or slow as you want her to. She has speed if needed, but is happy just pleasure riding.
Hippie will meet you at the gate and loves attention. She is easy to groom, bathe, shoe and stands still to saddle and mount.
She also knows some fun tricks and will lie down for you to mount up. Just a super neat little mare that anyone will enjoy owning! Shipping is available, Kindly contact me with your phone number and email address for more info.