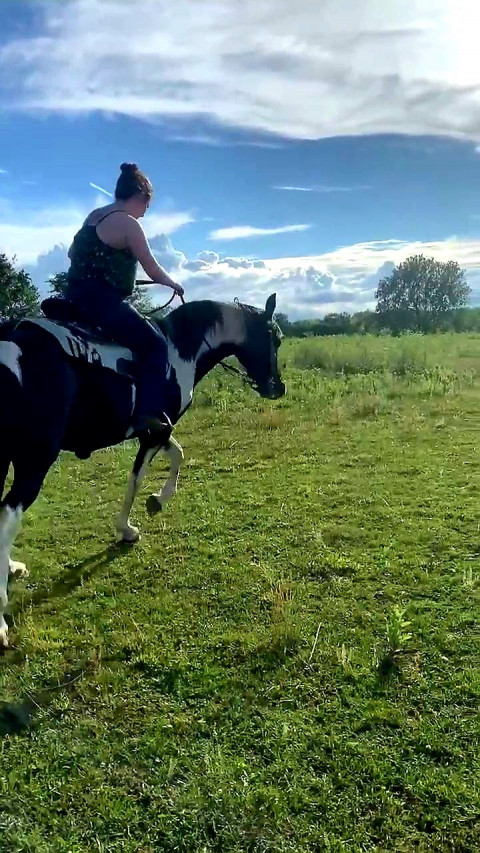 Meet Babe. Located in Decatur, Illinois.
Tennessee Walker mare. Stands 15.1hh. She's 16 years old & not registered. Babe is gentle & sensible but when you get in the saddle she is ready to cover some ground. She really likes to walk-out on trail rides. 100% sound, tends to be on the dominant side of the herds pecking order, easy to catch, low maintenance, rides alone or with others, loads/unloads in a horse trailer, stands respectfully for Farrier work, traffic safe, rides great without a bit, has been ridden by young teenagers & beginner riders. Babe would be a great match for a confident rider, someone who isn't intimidated to trail ride at a smooth-easy to handle- quick pace.
Babe has a hernia from a surgery when she was a 5 year old. It causes her no pain or issues. It's kind of cute, looks like a outty belly button.
4???
Thank you for your consideration!