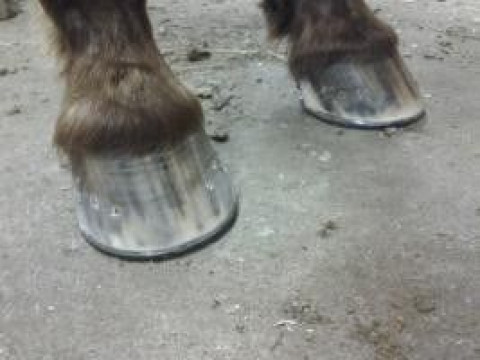 I'm located in Cook, Minnesota. I graduated from Oklahoma horseshoeing school as a professional farrier. I do trims, and shoeing. I have worked with founder and navicular horses, as well as some corrective shoeing. I do clips and pads as well. I am very gentle with the horses and I care for there well being. I work on old and young, small and large, ponys, mules, and donkeys. I like to keep my clients on a schedule. For hooves with excessive length or corrective work needed, there may be an additional fee. I typically will travel between an hour and half in all directions. Contact me at .
Specialties
All Breeds & Disciplines
All Soundness Needs
Barrel Horses
Basic Shoeing
Clips
Cold Shoeing
Corrective & Lameness Shoeing
Donkeys
Dressage Horses
Equi-cast Hoof Casting Material
Farrier
Foals & Young Horses Expertise
Founder
Founder Treatment
Full Shoes
Gaited Horses
General Farrier Work
Gentle
Gentle With The Old Patient With The Young.
Good With Horses
Hoof Cracks
Hoof Pads
Hoof Reconstruction
Hoof Resection
Hoof Trimming
Horses
Horseshoes
Hot Shoeing
Hunter Jumpers
Hunters
I Show Up On Time Or I Will Make A Call
If Your Horse Has A Hoof Crack
Jumpers
Laminitis Treatment
Mules
Natural Balance Shoeing And Trimming
Natural Barefoot Trimming
Natural Trim
Outstanding Quality
Pads
Patient
Performance Horse Barefoot Trimming
Performance Horse Shoeing
Ponies/ Miniatures
Providing Soundness In Horses
Punctual
Punctual And Honest
Quarter Cracks
Regular Shoes And Trims
Reining & Ranch Horses
Rope Horses
Thrush
Trim To Natural Conformation Of The Horse.
Trimming
Trimming Instruction
Very Dependable
Western Pleasure