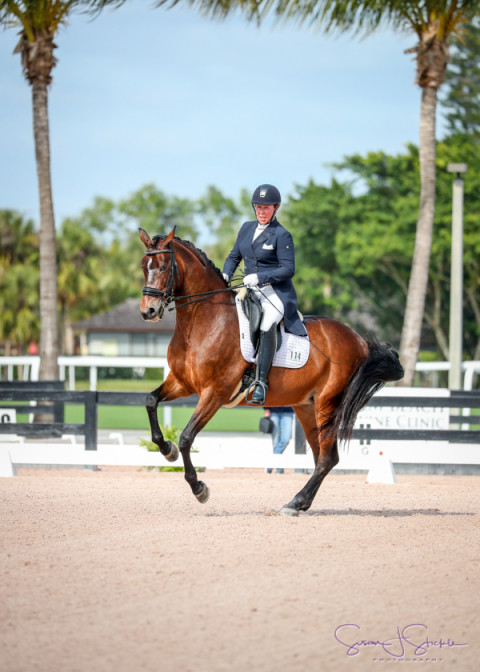 State of the art professional training facility offering dressage training from an International FEI trainer and team USA rider Kimberly Herslow. Kimberly has ridden on 2 Nations Cup teams for team USA (2013 and 2015) with her own Rosmarin and acquired Gold Medals in Wellington, FL as well as a Team Gold medal as the top Horse/rider combination for the Pan American Games in Toronto (2015) for both team days as well. She has experience bringing along young horses as well as competing through GP level. Upper Creek Farm has been her creation and layout from the very beginning over 3 decades ago. Developed from raw farmland into the perfect place for your horse to flourish in training and enjoy many riding/training options. The insulated Indoor arena has Travellight dust free footing, Mirrors on short sides and long side, 2 big ass fans and a Sonos sound system. There are 2 outdoor arena's- 1 dressage and 1 oversize as well as a 12 acre mowed riding field. When the weather is inclement and horses cannot be turned out we also have a covered walker to keep them moving or just have them on our walker program for fitness. With the farm being a total of 60 acres, we offer many options to keep your horses sound minded and interested in working. Kim spends time in Wellington, FL from November 1 through April 1 but has an assistant, Nikki Nobles that stays to continue training at home. Many other amenities are included, please inquire.
Specialties
Acts As Agent In Your Search For Your Next Horse
Adult Amateurs & Beginners Welcome
Advanced Training for Horse & Rider
All Breeds Welcome!
Biomechanics
Boarding
Classical Dressage
Covered Arena
Covered Walker
Creates Horses With Good Work Ethic
Dressage Clinics
Dressage Score Improvements
Dressage Show Coaching
FEI Dressage Training
First Level
Fourth Level
Full Body Clipping
Full Grooming Services
Full Service Dressage Training
Gentle Approach
Ground Manners
Ground Training
Ground Work
Haul Ins Welcome
Long Lining
Lunge Lessons
Monthly Training
Older Adult Riders Welcome!
Pleasure
Private Riding Lessons
Rehab
Teaching You How To Train Your Horse
Third Level
Trail Riding
Trailering
USDF
Warmbloods
Young Horse Training
Young Riders