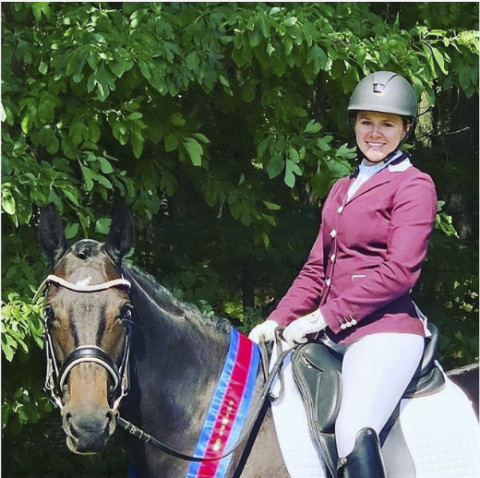 USDF bronze medalist Eleanor Millerschin travels throughout southeast Michigan assisting horses and riders to improve themselves and reach their goals. We believe riders of all disciplines can improve from dressage education. Dressage is meant to improve balance, biomechanics, movement, strength of the horse and the efficiency and communication between the horse and rider. Any rider and any horse regardless of size, breed or discipline can improve and learn. We should do everything possible for the improvement, comfort and happiness of our mounts - learning dressage and seeking educational opportunities is a good way to start.
Specialties
Acts As Agent In Your Search For Your Next Horse
Adult Amateurs & Beginners Welcome
Advanced Training for Horse & Rider
All Breeds Welcome!
Classical Dressage
Creates Horses With Good Work Ethic
Dressage Clinics
Dressage Score Improvements
Dressage Show Coaching
First Level
Fourth Level
Full Service Dressage Training
Kind
Lessons For Children And Adults
Monthly Training
Private Riding Lessons
Sale Horses
Second Level
Starting Dressage Horse Prospects
Teaching You How To Train Your Horse
Third Level
USDF
Warmbloods
Will Travel to You
Young Horse Training
Young Riders