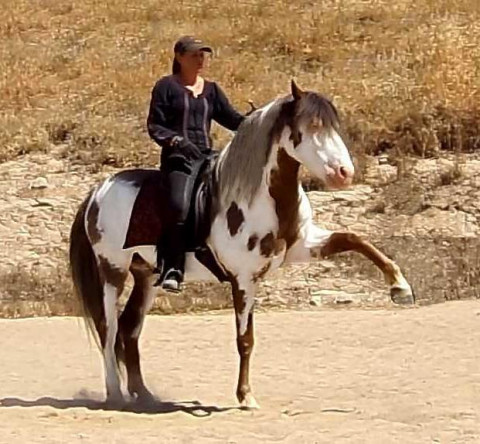 Reimagine Horsemanship offers lessons and training throughout the Hudson Valley. We specialize in equine rehabilitation and relationship-based horsemanship. We combine liberty work, classical dressage, ranch work, and natural horsemanship to reset the minds and bodies of troubled horses and provide them with a healthy, versatile education.
We utilize classical schooling principles to strengthen and develop healthy riding horses. We are noncompetitive. We practice dressage for the fitness and therapeutic value that it offers horses when executed correctly over time.
Traning/lesson board is available at our home facility in Poughquag, NY. We offer a holistic environment designed to help horses heal and learn. Along with regularly scheduled sessions, their education is immersed into their lifestyle and daily handling. We collaborate closely with vets, farriers, nutritionists, and physiotherapists to provide horses with whatever they need to establish and maintain their physical, psychological, and emotional well-being.
Horsemanship and liberty lessons/audits are available at our home farm. Our relationship-based horsemanship educational program teaches participants about horse care, herd dynamics, body language, horse whispering, animal communication, biomechanics, and much more. Students can participate in an array of activities with horses including round pen work, academic line work, trick training, obstacle challenges, jumping, trail, and classical dressage both in-hand and under saddle.
All disciplines and levels are welcome. Please visit our website for more information.
Specialties
Adult Amateurs & Beginners Welcome
Advanced Training for Horse & Rider
All Breeds Welcome!
Biomechanics
Boarding
Classical Dressage
Equestrian Performing Arts, Relationship-Based Horsemanship, Lib
Full Service Dressage Training
Gentle Approach
Ground Manners
Ground Training
Ground Work
Haul Ins Welcome
Kind
Long Lining
Natural Horsemanship
Pleasure
Private Riding Lessons
Problem Horses
Stallion
Teaching You How To Train Your Horse
Trail
Trail Riding
Will Travel to You
Young Horse Training