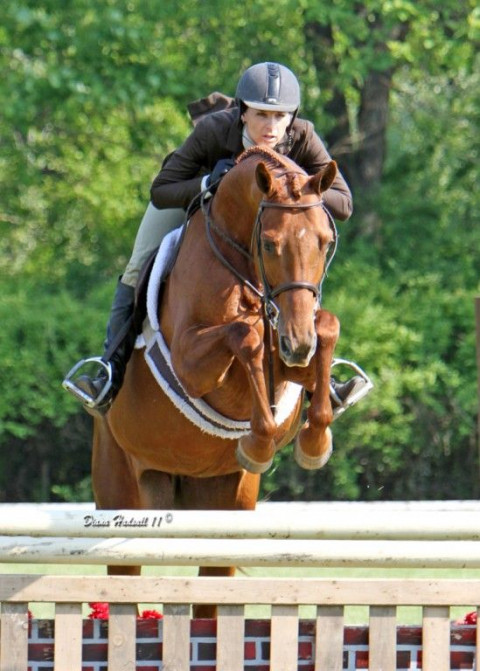 Brand new 61 stall facility indoor and outdoor arena. Radiant heat, automatic water, observation room. Head trainer Shannon Meehan can take you to the top. We run a very successful hunter, jumper training and lesson program. We show all over the mid-west at all levels. No matter if you've ridden for years, or want to get started we will teach you the safe, correct style. Lessons available 7 days a week. Please feel free to call or email for more info. Additional info can also be found at our website empirefarmsmi.com or on our facebook. Please contact us through the website or facebook, this site is not linking properly. Thanks
Specialties
5-day A Week Training
A Shows
Adult Beginners Welcome!
At Home And Away USEF Sactioned Shows
Beginners Welcome!
English Riding Disciplines
Excellent Care
Full Care
Full Care Board
Full Service Boarding/training Facility
Full Service Care For Your Horse
Gentle
Great Turnouts
Ground Work
Groundwork
Group Hunter Jumper Lessons
Hanoverians
Help Find The Perfect Horse
Horse Sales And Leasing
Horse Training
Horsemanship
Hunter Circuit
Hunter Jumper Clinics
Hunter Jumper Horse Sales
Hunter Jumper Horses For Lease
Hunter Jumper Lessons
Hunter Jumper Riding Camps
Hunter Jumper Show Coaching
Hunter Jumper Show Team
Hunter Under Saddle
Hunter/Jumpers
Hunters
Hunters And Jumpers
Hunters/jumpers
Jumpers
Personal Training Programs
Ponies
Pony
Pony Hunters
Private Hunter Jumper Lessons
Professional Lesson Program With Safe
Reasonable Rates
Riding Instruction
Safe Show Horses!
School Horses
Starting Young Hunter Jumper Horses
Student Competitions
Thoroughbred
Trainer
Training Board
USHJA Trainer
Warmbloods
Working With Problem Horses