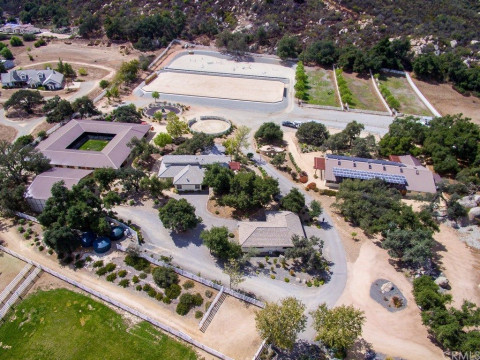 PLEASE EMAIL AT: , OR CALL NEW HORSE
DOES NOT GIVE US YOUR CONTACT INFORMATION TO CONTACT YOU.
My name is Stephan Gerpheide I am the head trainer and owner/partner at JS EquineConcepts. Here is some info about me.
EDUCATION:
German Riding School: The official 3-year program ending with two-week clinic tests, requiring a passing score for certification from the German Government and German Riding Association FN. "Bereiter FN."
EXPERIENCE:
Center of the Westfalien Breeders: Training from young horses (3yr. and older) Auctions, 100 day test for the approved 3 yr. old Stallions & Sale horses.
Gestuet Katharinenhof: Brood mares, Approved Stallions & Horses in all ages up to Grand Prix level, Showing up to 1.40 m.
Paul Schockemoehle: Worked for one year at the main training facility in Muehlen with, Franke Sloothaak, Evelyn Blaton, Otto Becker, Alois Pollmann-Schweckhorst, Dirk Hafemeister & Meredith Michaels-Beerbaum.
Dr. Med. Vet. Hans Stil/ Swiss: Driver and Assistant Swiss, Italy, France, Germany.
Reitanlage Feldwiesen: Private show barn. Riding with Bogdan Sasjarworsky I rode in smaller shows with young horses and sale horses up to 1. 40m.
Susanne Rundshagen: Boarding barn/ Training, lessons, showing brood mares.
Gestuet Finkhorster Berg: Top Rider Joerg Kreutzmann Show and Sales Barn Horses from 3 yr. up to Grand Prix level.
Kai Gerken: Private Breeding, Show and Sales Barn 25 - 30 Mares, 5 – 8 Stallions in breeding. Business every year up to 4 Stallions at the approvals in Holstein 15 – 20 Sale Horses.
Moved to the United States from Germany in 2007.
SIG * Training of Sale and Show Horses up to Grand Prix level.
(English discipline, Jumpers, colt starting, problem horses, rehab, layup, breeding, foaling, sales prepping & Stallion Approvals.
SERVICES
JS Equine Concepts Is A Full Service Training Facility Specializing In~ Jumpers, Hunters, Colt Starting, Problem Horses, Rehab, Layup, Sales Prepping & Stallion Approval. Horses Are Kept Happy & Every Session Will Always End On A"Good Note," So That Training Never Takes Any Steps Back. **Please Note Horse Boarding Is Exclusively For Horses/Clients In Training. We Do Not Offer Any Public Boarding. *Please Call For Pricing*
Hunter/Jumpers
Flat Equitation
Racehorses
Eventing
Starting (From the first time leading to the first time getting on).
Problem horses
Rehab
Layup
Sales
Breeding
For further information about the Training/Boarding program please contact:
Stephan Gerpheide;
Website: www.jsequineconcepts.com
Farm address: 41955 Calle Corriente Murrieta Ca 92562
Specialties
5-day A Week Training
A Shows
At Home And Away USEF Sactioned Shows
Colt Starting
Combined Training
English Riding Disciplines
Eventing
Excellent Care
Fitness
FREELANCE TRAINING
Full Care
Full Care Board
Full Service Boarding/training Facility
Full Service Care For Your Horse
Great Turnouts
Group Hunter Jumper Lessons
Hanoverians
Help Find The Perfect Horse
Horse Training
Hunter Jumper Breeding Program
Hunter Jumper Clinics
Hunter Jumper Horse Sales
Hunter Jumper Lessons
Hunter Jumper Show Coaching
Hunter/Jumpers
Hunters
Hunters/jumpers
Jumpers
Lessons
Personal Training Programs
Private Hunter Jumper Lessons
Riding Instruction
Starting Young Hunter Jumper Horses
TB Horses Off The Track
Temecula
Thoroughbred
Trailering
Training Board
Warmbloods
Working With Problem Horses