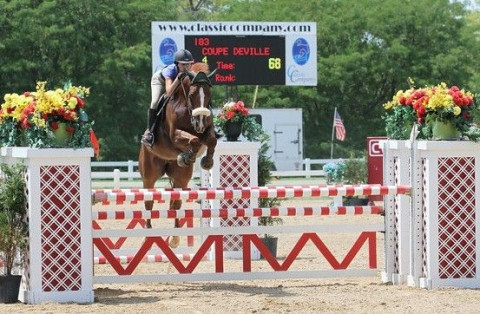 The horses and riders at SMR Equestrian benefit from comprehensive training programs tailored to the individual needs of the horses and the goals of their owners/ riders. No matter your goals, the training staff at SMR Equestrian is here to help you achieve them.
Owners/riders receive the individual attention and quality instruction that has been proven to lead to continuous improvement and success in the show ring. Our trainers maintain a careful balance between fun and the hard work and discipline necessary to promote optimal improvement.
Our training philosophy focuses on teaching students not only to be successful show riders, but also to become successful horsewomen and men. At SMR Equestrian, we believe that horsemanship starts on the ground and the most successful riders are horsewomen and men first. Riders are taught proper care for the elite equine athlete and encouraged to take an active role in training and caring for their horses. Qualified riders are encouraged to participate in our working student program, which allows riders to help in the barn and hone their skills exercising and schooling a variety of SMR horses.
Emphasis is placed on having a correct and effective rider position as "form follows function". Flatwork and position are honed in our weekly Flatwork Boot Camp Sessions and riders benefit from Sarah's background in Psychology as they learn the necessary mental discipline and focus to reach the highest levels of riding and competition.
We combine our lessons with articles, videos (both educational and of oneself) and demonstration rides in order to provide a well-rounded learning experience that is suitable for all learning types. Riders and parents are encouraged to participate in regular meetings with training staff to discuss rider goals, help riders set attainable goals and create a plan for achieving their goals.
Horses in training benefit from Sarah's extensive knowledge of horse biomechanics and corrective techniques and exercises. Our goal is not only to train the horse, but to strengthen, condition, and balance the horse in order to ensure optimal health and performance. Training Sessions are combined with lunging, free lunging, sports medicine, massage therapy, supplements and nutrition to create a more happy and healthy horse.
All training rides are performed by or under the guidance of Sarah. Sarah, Ilaria and Nikki serve as each others' eyes from the ground and the three of them work together to maximize a horse's training and potential. Horses benefit from having three knowledgeable professionals overseeing their training and care needs. Clients have ease of mind knowing that there is always a trainer on staff to provide lessons and training rides at home during competitions.
Specialties
A Shows
Adult Beginners Welcome!
At Home And Away USEF Sactioned Shows
Beginners Welcome!
English Riding Disciplines
Excellent Care
Fitness
Group Hunter Jumper Lessons
Horse Training
Hunt Seat Equitation
Hunter Circuit
Hunter Jumper Clinics
Hunter Jumper Horse Sales
Hunter Jumper Horses For Lease
Hunter Jumper Lessons
Hunter Jumper Riding Camps
Hunter Jumper Show Coaching
Hunter/Jumpers
Hunters
Jumpers
Private Hunter Jumper Lessons
Riding Instruction
School Horses
Thoroughbred
Warmbloods