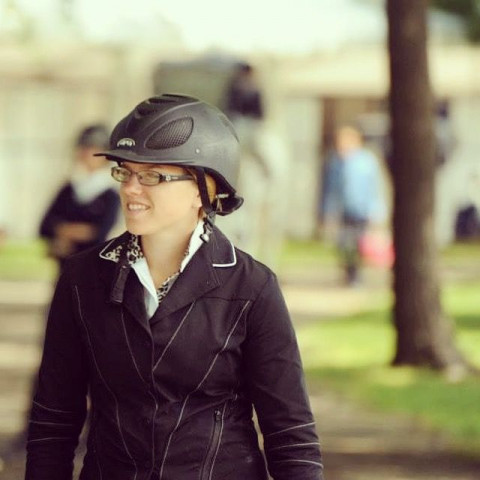 We still have spots available for basic, full, training or consignment board!
Autumn Hill Stables is a cutting-edge facility that can go the distance to help each student achieve their goals. We are a full service boarding and training facility in the heart of South Carolina. Throughout the year, we attend multiple local through rated 'AA' shows, allowing each rider multiple opportunities to compete and have fun! We have a beautiful with great views, a 150' x 200' outdoor arena, 150' x 300' Derby field (coming soon) indoor wash rack (coming soon), multiple paddocks, outdoor wash rack and access to Hunt Country trails! There is someone on site 24/7 and the owners live on site. Whether you are a serious competitor, or just learning to ride for the first time, Autumn Hill is here for you! We have multiple lesson horses available so having your own horse is not required. We also host events for our clients and 'barn bonding' trips for our clients to spend time together. When you ride at Autumn Hill, you become a part pf our family!
Owner/trainer Deanna Pratt has a B.S. in Equine Studies concentrating in Training the Horse and Riding Instruction from Centenary University, which allows her to give high quality instruction and take wonderful care of the horses. Between her time at Centenary and her experience in the industry, Deanna has the skills to help you or your rider achieve your or their dreams! She has experience working with green and problem horses and the ability to see through a horse antics and see their potential. For example she has worked with ones with attitudes and spooking problems to help them become rideable by anyone and able to be used in lesson programs and at horse shows. We only use top quality feed and equipment for our horses because they deserve nothing but the best. Each and every horse at Autumn Hill is treated with the same attention to detail that is given to Deanna's private horses.
Deanna's success within the industry include multiple championships in local through AA rated horse shows. In 2008, Deanna won the Local Hunter Classic (now known as HITS 2'6 Hunter) at Marshal and Sterling Finals aboard Stay Gold. In 2010 & 2011, she qualified for CHJA Medal Finals, FWPHA Medal Finals, Marshal and Sterling Medal Finals, and WHVPHA Medal Finals. In 2012, Deanna won the WHVPHA Child/ Adult Medal Finals aboard Sky. She was also the year end champion in the WHVPHA Child/ Adult Medal. In 2014, Deanna was the Zone 3 Region 3 Novice Equitation over Fences Champion and Novice on the Flat Reserve Champion qualifying her for Zone 3 Finals for Centenary's IHSA Team. At IHSA Zone 3 Finals Deanna was the Novice Equitation over Fences Champion and Novice on the Flat Reserve Champion, qualifying her for IHSA Nationals. At IHSA Nationals in 2014, Deanna was the National Champion in the Novice Equitation over Fences aboard Butterfly.
After graduation, Deanna went to work as an Assistant Trainer to Waddy Oursler at Waters Edge Stables in Apopka, FL where she trained beginners just learning about horses to advanced rider training for some of the top national finals. She showed client and sale horses in multiple AA shows including CFHJA, Fox Lea Farm and South East Medal Finals in Pre-Green Hunter, Performance Hunter, and Training Hunter. Deanna was then offered a position as Head Trainer at Ivy Rock Farms where developed their rider and show program taking clients to multiple horse shows throughout the year. In Spring of 2017, Deanna decided to venture out on her own and open Autumn Hill Stables where she can use her knowledge and experience to work with the next generation of athletes. Autumn Hill Stables was able to purchase its own facility in the summer of 2019, where we will continue to grow and develop to fit each and every client and horse's needs.
Please call, text or email for more information on how to become a part of our family!
Specialties
A Shows
Adult Beginners Welcome!
At Home And Away USEF Sactioned Shows
Beginners Welcome!
English Riding Disciplines
Excellent Care
Group Hunter Jumper Lessons
Horse Training
Hunt Seat Equitation
Hunter Circuit
Hunter Jumper Horse Sales
Hunter Jumper Horses For Lease
Hunter Jumper Lessons
Hunter Jumper Show Coaching
Hunter/Jumpers
Hunters
Jumpers
On Site Facility Manager
Private Hunter Jumper Lessons
Riding Instruction
School Horses
Starting Young Hunter Jumper Horses
Thoroughbred
Trailering
Warmbloods
Working With Problem Horses