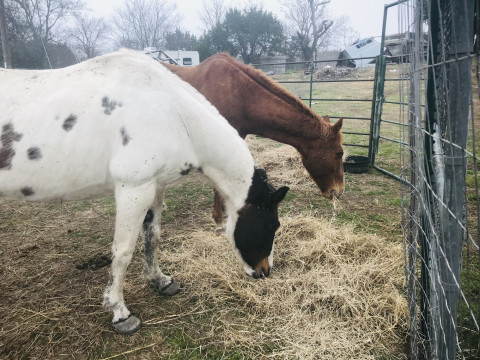 Leaps and bounds can be made in short periods of time if the technique and knowledge is present! I believe in gentle horse braking technics and believe that patience is the key to training these magnificent animals. I am unique in that I will train both the horse and the rider together (if needed). Contact me for more info.
Specialties
4-H All Around Horse Training APHA AQHA Barrel Racing Beginner Riders Welcome! Breaking & Starting Western Horses Building Confidence Colt Starting Conditioning Cutting Demonstrations Desensitization Experience With Quarter Horses Groundwork Halter Training Horse Finishing Horse Tune-Ups Horsekeeping Instruction Horsemanship Mobile Training Pony Training Problem Horse Trainer Reining Training Sales And Training Trail Or Pleasure Trailer Loading Training Training Safe Trail Horses We Focus On Safety And Learning Communication With Your Horse Western Equitation Western Pleasure Horse Training Western Riding Clinics Western Riding Lessons Western Show Coaching Young Horses Young Riders Welcome!
Specialties
4-H
All Around
All Around Horse Training
APHA
AQHA
Barrel Racing
Beginner Riders Welcome!
Breaking & Starting Western Horses
Breeding
Building Confidence
Colt Starting
Conditioning
Cutting
Demonstrations
Desensitization
Equine Therapy for Veterans With Ptsd
Experience With Quarter Horses
Groundwork
Halter Training
Help With Purchasing A Horse
Horse Finishing
Horse Tune-Ups
Horsekeeping Instruction
Horsemanship
Lessons
Mobile Training
Natural Horsemanship Trainer
Pony Training
Problem Horse Trainer
Reining Training
Trail Or Pleasure
Trailer Loading Training
Training
Training Safe Trail Horses
We Focus On Safety And Learning Communication With Your Horse
Western Riding Clinics
Western Riding Lessons
Young Horses
Young Riders Welcome!