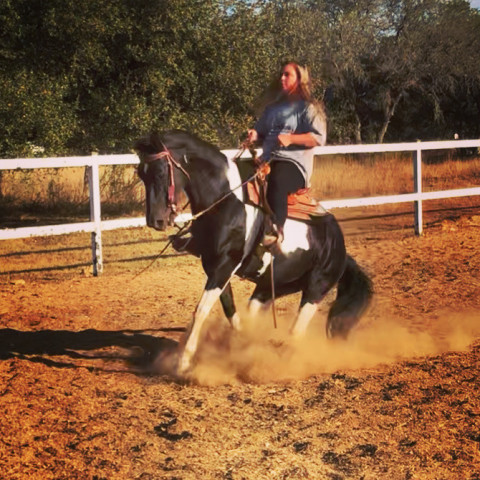 ? Horse training specializing in colt starting, tune-ups, polishing up for shows, and finishing. All around, Ranch, and reining events. "Problem horses" welcome. We train them all.
Full Month Training- $750 including board
Call Destiny Wilson today to book a tour, riding lesson, or training spot
Resume, show record, references, and riding videos available upon request.
Specialties
4-H
All Around
All Around Horse Training
APHA
AQHA
Breaking & Starting Western Horses
Building Confidence
Colt Starting
Conditioning
Demonstrations
Desensitization
Experience With Quarter Horses
Groundwork
Halter Training
Horse Finishing
Horse Tune-Ups
Horsemanship
Natural Horsemanship Trainer
Problem Horse Trainer
Reining Training
Sales And Training
Trail Or Pleasure
Trailer Loading Training
Training
Training Safe Trail Horses
Western Pleasure Horse Training
Western Riding Lessons
Western Show Coaching
Young Horses