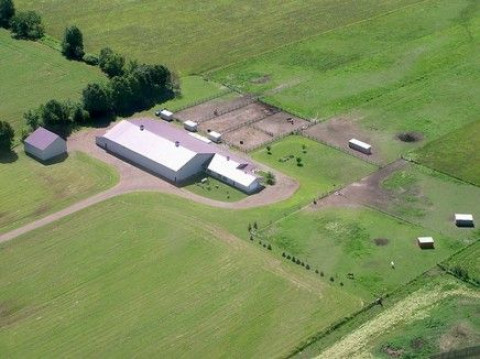 PLEASE CALL or EMAIL to the ADDRESS LISTED BELOW if you have an interest in our farm as this web site does not deliver messages in a timely fashion.
Wildflower Farm near Pine City, Minnesota, is a 40 acre private facility that sits well off the road in a quiet country atmosphere, with open fields and miles of country riding.
CJ's Saddlebreds are the main residents at Wildflower Farm, along with a wonderful mixture of boarded residents ranging from "Curlys, Quarters, Arabs, and Appys" We offer different levels of Horse Boarding and Care, and some Additional Services upon request. Our boarders have access to our indoor riding arena, round pen, attached stall barn, over sized foaling stall with cameras, heated tack room, hot/cold heated wash stall and grooming area, ALL under one roof! Outside we offer private paddocks and/or lush pastures with weather shelters and automatic water and a outdoor riding arena. Riders who are just learning along with experienced riders are always welcome.
We raise American Saddlebred horses and have shown them for the past 12 years, participating in World, Regional, State, and Local competitions, and have won Champion ribbons at all levels, with our proudest achievement of 2 time World Champion, 2 time reserve World Champion, and reserve High Point Saddle Horse at the Pinto World Show in Tulsa OK.
We'd love to share our facility and our love for horses with you. Please send inquiries to or visit our web site: http://wildflowerfarm.webs.com.