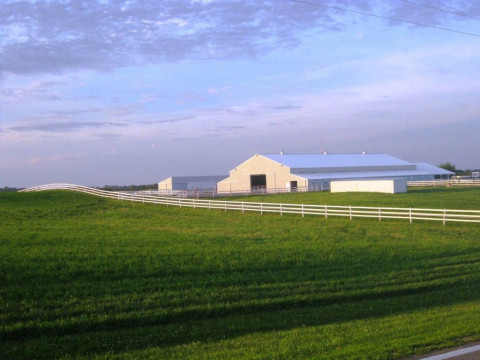 Strohfus Stock Farm is a 95 acre horse boarding facility located near Woodbury, Cottage Grove, Afton and Hastings. We are 3 miles south of Afton Alps in Denmark Township overlooking the beautiful St. Croix River Valley.
At Strohfus Stock Farm we pride ourselves on being "Committed to Quality Care". Quite simply, this means that we look upon our customers' horses as if they were our own. We strive to make a safe and enjoyable environment for horses and owners.
In addition to the many facilities available here, we have many unique ways of operating that enable us to be extremely cost efficient. Those efficiencies enable us to pass savings onto our customers. We have a variety of very competitive rates and a billing methodology that we are certain you will like.
Weekly Farrier Services are also provided.
We also have Veterinary immunization which is done twice a year. You can utilize our farm vets or your own whichever you prever. Paste dewormming is done every three months and customers have the option of doing this themselves if they prefer.
These are just some of the many ways in which we hope to prove we are "Committed to Quality Care"!