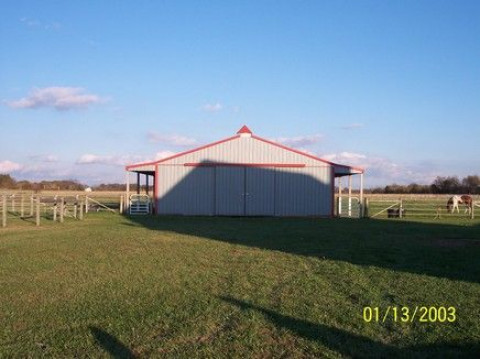 Holly Show Horses located in Upper Deerfield, NJ currently has two available slots for field board at a rate of $250 per month.
Board includes 2 daily feedings of flake hay and Purina Strategy grain.
We offer 2 large grass pastures that are each 2+acres in size and a riding pen area is also available on the property. For those that like to trail ride, our barn is 5 miles away from Parvins State park.
In the case of inclement weather (20 mph winds with a high of 15 degrees or 95 degrees with high humidity and no wind) each horse has access to a 12 X 12 stall in the barn with a fan and insulated bucket.
We also offer access to a locked shed for storage of your tack and other supplies.
If transporting your horse is an issue, we can help you with that. All of our services are fully insured by American Bankers Insurance Company of Florida.
Owners have over 20 years of experience with horses, live on the premises, and are active participants with the New Jersey Horse Association and Garden State Paint Horse Club. If you are interested in becoming our newest boarder please e-mail us or call Jon at .