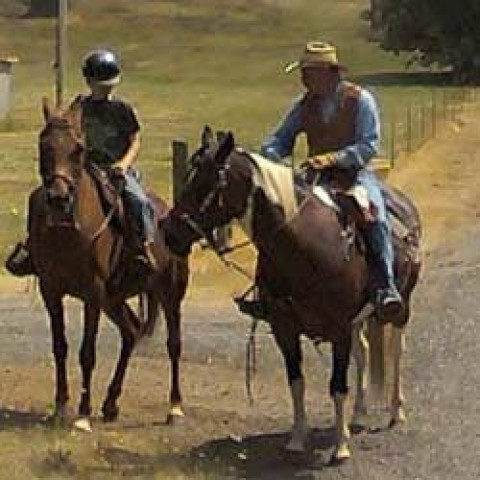 Our full care boarding includes twice daily stall cleaning, quality, tested hay fed three times a day, grain and suppliments fed 1-2x daily, pasture turnout, consistent reinforcement of ground manners, blankets on/off.
Each of our matted stalls include a covered, matted veranda for each horse plus a run in area with well maintained sand footing. Natural fly control through Fly Predators & consistent picking of stalls/manure management, yellow jacket control with consistent monitoring & eradication of any known nests, traps, winter mud control by way of pasture rotation & consistent application of sand/footing as needed. That's right! As close to no mud, no flies, and no yellowjackets as you will see! Professional trainers on site with discounts to our boarders. We also offer boarding for "For Sale" horses, training horses, and emergency / short term boarding when possible. Contact us for more information & stall availability!
- Kate Mabry
- Bridget Campbell
Specialties
4-H
Beginner Lessons On Own Or School Horses.
Full Service Boarding Facility
Horse Injury Rehabilitation
Horse Leases Available
Horse Training
Horseback Riding Lessons
Horses for Sale
Indoor Riding Arena
Layovers, Stopovers
Open 7 Days a Week
Overnight Stabling
Pastures
Private Riding Lessons
Riding Trails Available
Showing Program
Stables
Stall Boarding
Trail Riding
Western
Youth