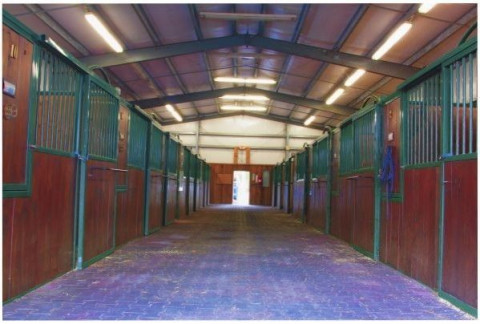 Full Board Services.
Includes feed and clean 3 times per day, 16 large 12' x 12' stalls, pellets or shavings, your choice of grain, timothy, Orchard or T & A hay, 8 acres of grassy turnout pasture.
Amenities -SOFT STALL in every stall,SOFT STEP pavers in center aisle, private tack room with A/C, groomed and irrigated private Arena for Jumps/Dressage, spacious turnout, filtered water system, new automatic water feeders, high quality hay and grain, round pen, security cameras for every stall, matted wash racks, automatic fly spray system, fans for every stall, private bathroom with shower, and more.
Call today for more information -