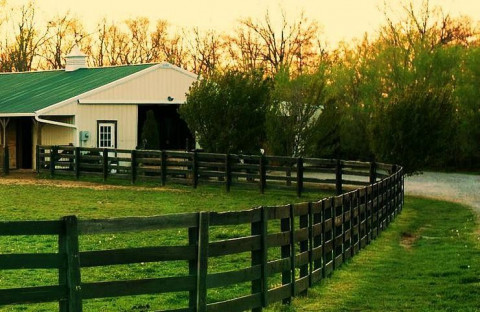 Gait Keeper Farm is a premier full-service privately owned and operated equine facility nestled in the bend of the Harpeth river in Franklin, Tn. GKF is a professional hunter / jumper facility. Our services include full-care horse boarding and top instruction for both horse and rider. GKF's goal is to develop confident, quality horses and confident correct riders. We offer lessons for both children and adults at all levels and skill. We show from our local schooling shows to the "AA" rated shows through out Zone 4. If your goal is to compete, there are numerous opportunities to show throughout the year. However, competing is not our main focus at GKF it is our desire to develop confident, quality horses and confident correct riders. GKF is located on 88 acres in beautiful Franklin, Tn. Both pasture and stall boarding are available.
At Gait Keeper Farm, our mission is to provide the very best in equine management and top instruction for both you and your horse. Areas of importance for both horse and rider are providing individual attention, expertise, top quality nutrition with cleanliness, safety and organization. Full and pasture board available. Our boarding plans are full-care and full-service that include all of the following:
Stall board
11x 16 stall or 10 X12 stall , 3 to 4 lbs of grain a day, ample hay, stalls picked daily and personal care and attention, daily turnout (weather permitting), Blanket/ sheet application, light grooming, use of pads and grooming tools. (No fees for holding for vet or farrier) $625.00
Pasture board @ $350,
2lbs Grain once a day, Round bails, and run shed access
Our large paddocks with four board fencing and run in sheds accommodate all the horses while turned out. Depending on the need of the horse, they can have as much turn out as they require. GKF has 16 stalls, 10 paddocks and 3 pony sheds. Most stalls are 11x16 or 11x12. GKF has 2 tack rooms, 2 wash bays, and several grooming stalls.
GKF's large arena hosts a full jump course by Fuzzy, and an all weather footing that is maintained for year round enjoyment. In addition, a seasonal jump field is erected in the lower acreage for open field jumping.
Ample open areas and trails for out of ring work are also available.
Gkf is just minutes from Cool Springs, a short drive from Brentwood and easy to get to form Nashville.. Please feel free to call Beth Bankemper with any questions or if you would like to come out and view the farm
www.gaitkeeperfarm.net
Specialties
2. Veterinary Available
Affordable Horse Boarding Rates
And Lessons Available.
And Providing Lessons For Beginner And Intermediate Rider
Arena
As Well As Individual Paddocks. Full Car
Bathroom
Beautiful
Beginner Lessons On Own Or School Horses.
Belmont
Blanketing
Board
Boarding
Broodmare And Foal Care
Cross Country
Daily Handling Of Horses
Daily Individual Turnouts
Daily Pasture Turn-out
Daily Stall Cleaning
Daily Turn Outs
Draft Horse
Education
English
Equitation
Excellent Care
Farrier Services
Fox Hunting
Full Service Boarding Facility
Full Tack Room
Full Time
Grass
Grass Fields
Group Instruction
Horse Injury Rehabilitation
Horse Leases Available
Horse Show
Horse Summer Day Camp for Kids
Horse Training
Horseback Riding Lessons
Horses for Sale
Horses For Sale And Lease
Hunter Jumper
Hunters
IHSA
Individualized Care
Jumping
Leasing
Lesson Horses
Lessons
Open 7 Days a Week
Outdoor Arena
Pasture Board
Pastures
Peaceful & Quiet Setting
Personal Attention Given To Each Horse And Human
Personalized Care
Private Riding Lessons
Quality Care
Riding
Riding Camps
Riding Clinics
Riding Lesson Program
Riding Lessons
Riding Lessons for Adults
Riding Lessons for Children
Showing Program
Stables
Stall Boarding
Tack Room
Trainer On-site
Training
United States
Veterinary Care
Wash Rack
Wash Racks
Young Horse Training
Young Riders Welcome
Youth