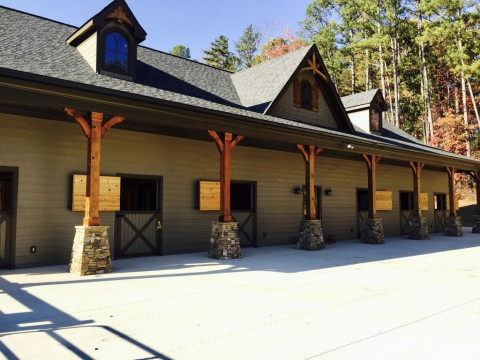 Allgood Acres in Dacula, GA is proud to now offer board to those interested in training or lessons with live-in trainer, Amber Gipp, and is offering a discount of reduced board and training for the first month!
Allgood Acres is a private, modern facility with superior care! Matted 12x12 stalls with automatic waterers. 24/7 video surveillance, stall cameras and a locked tack room. Individual or small group turnout options available. Personalized feed program with premium feed and hay provided. Covered 72'x144' arena with lights. On-site staff to administer medicines, throw on blankets or bandage legs. With miles of cleared trails through the woods, Allgood Acres provides the perfect balance of professionalism, cleanliness and relaxation!
Amber Gipp is a USDF Gold medalist rider and a lifelong horsewoman. Amber is dedicated to providing quality one on one instruction best suited to the students learning style and creating a structured training regimen where the horse develops confidence through understanding. Now accepting ambitious students whether beginner or experienced.
Contact Amber: