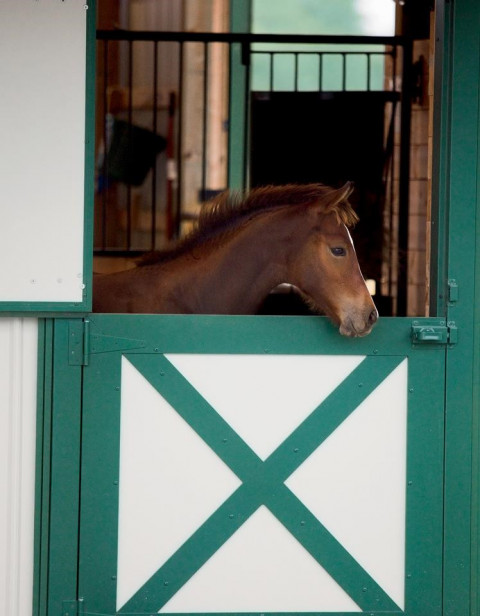 MILLS FARM-H O R S E M O T E L: East-Central Illinois; near I-74 and Danville, IL; Appointment Only; Visit us on Facebook: Mills Family Farm-A Horse Motel; https://www.facebook.com/MillsFamilyFarmAHorseMotel/; Email: ; Phone:
• Camper Site: $30 per night; 30 amp; water; NO sewer
• Horse Boarding: $25 per night per horse Includes Amish-built stalls in new barn, pasture, training paddock, and both automatic waters and water troughs.
Danville, IL Area: We are located approximately 14 miles south from I-74 (Exit 215A) and approximately 2 miles off Route 1. All paved roads. Please call first; appointment only; South of I-74 on Route 1; take Route 1 south; past Westville, Georgetown; turn right (west) at Vermilion Grove; go through Vermilion Grove; to T; second house on the right.