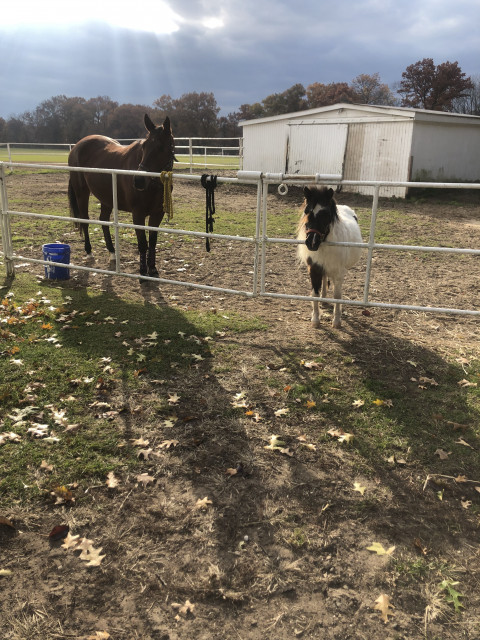 Ivory Farm is a private horse boarding and training equine facility located in White Lake Michigan.
We provide attentive, full-care horse boarding at a friendly, casual riding facility. We are just a short trailer ride away from Indian Springs, Pontiac Lake Recreation Area, Highland and Kensington State parks. Facilities include the following:
-Indoor arena (110 x 60) with wonderful footing
-Outdoor sand ring (140 x 80) well drained
-All day, daily turnout on 35 acres of well-managed pasture for grazing
-High quality grains provided to the horses
-Top quality first and second cutting hay fed outside all winter
-Matted 10×10 stalls with tack room
-Hot/cold water at outdoor wash area
-Barn bathroom
-Picnic Area
-Free trailer parking
-Trainers welcome for lessons with appropriate insurance
-150 groomed acres for work outside the ring
The beautiful Ivory Farm is a historic property that has been owned and by the same people for over 20+ years. Our farm manager is an extremely dedicated and knowledgeable equestrian that cares about you and your horse with over 30+ years as a professional trainer and barn manager.
Ivory Farm is a quiet adult equestrian community welcoming recreational, dressage and pleasure riders.
Open 7 days a week 9 a.m. to 9 p.m.
Our Board fee is $750.00 per month
For more information and to come and meet the horses and the Ivory team, please contact our Barn Manager Kristen Terteling