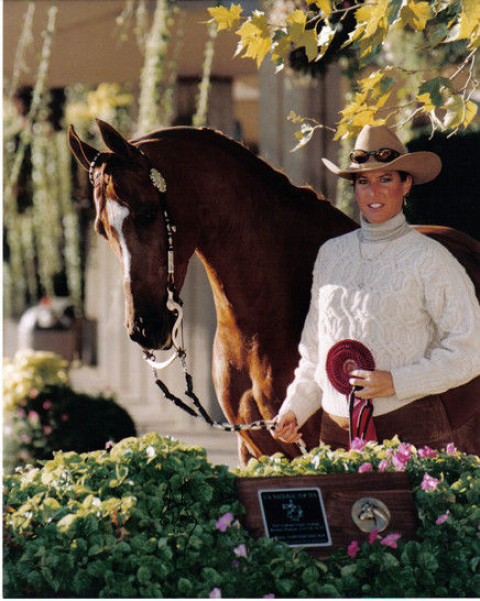 Capall Equestrian Center is a small facility that prides itself on it's attention to detail and the personalized care that your horse deserves.
We offer both stall board and pasture board.
A place where you can come and enjoy your horse without all the drama that occurs at the BIG barns.
There is an indoor arena with excellent footing as well as a 60 ft. round pen. We also have a large outdoor arena that is 180 x 90.
Luce Line trail is just 2.5 miles away down quiet country roads.
Call us to set up a time to come and visit and to see what it is like to be part of a close knit community of horse lovers!
Riding lessons as well as training and lease options are available.
UPDATE: Capall Equestrian Center is now providing slow feeders that will allow the horses to have high quality (small squares) hay in front of them 24/7. These slow feeders promote a natural grazing position without dust and hay being blown into your horses face and eyes. We welcome you to come and take a look at our facility and see just how these feeders work to promote happy healthy horses.
We also offer for rent two large bedrooms in a beautifully renovated farm home.
Specialties
Beginner Lessons On Own Or School Horses.
Daily Individual Turnouts
English
English Pleasure
Equitation
Full Service Boarding Facility
Geriatric Horse Care
Group Instruction
Horse Leases Available
Horse Training
Horse Transport Available
Horseback Riding Lessons
Horses for Sale
Indoor Riding Arena
Layovers, Stopovers
Natural Grazing Position
Natural Horsemanship
Open 7 Days a Week
Outdoor Arena
Overnight Stabling
Pasture Board
Pastures
Porta-grazers
Private Riding Lessons
Retirement With Full Care
Round Pen
Showing Program
Slow Feeders
Stables
Stall Boarding
Weekly Stays
Western
Western Pleasure
Youth