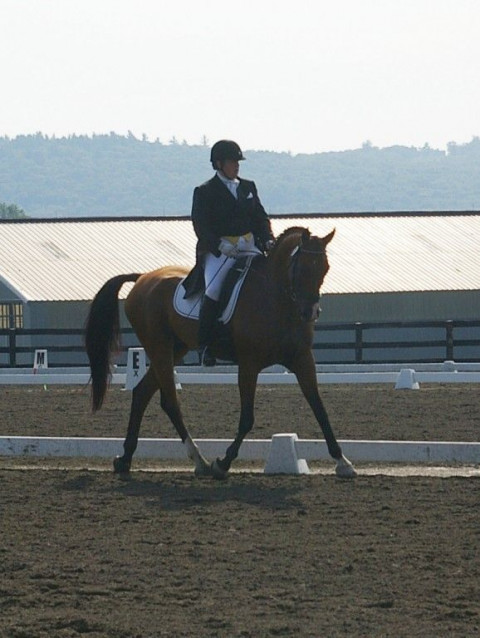 Expert instruction and horse care available at premiere horse facility in Groveland. Allan Sport Horses offers training and instruction from Upper Level Event riders and trainers. Allan Sport Horses offers training, starting young horses of all breeds, retraining race horses, lessons, coaching at events and sales. We have everything from the local pleasure horse to the internatinal event horse. We have over 40 years combined experience in training, instruction and horse care. We are new to Florida and are willing to travel for a small fee.
Specialties
Acts As Agent In Your Search For Your Next Horse
Adult Amateurs & Beginners Welcome
Advanced Training for Horse & Rider
All Breeds Welcome!
Beginner Adults And Children
Communication
Creates Horses With Good Work Ethic
Dressage Clinics
Dressage Score Improvements
Dressage Show Coaching
Eventing
First Level
Full Service Dressage Training
Gentle Approach
Ground Training
Ground Work
Haul Ins Welcome
Horse Leases Available
Kids
Kind
Lesson Horses
Lunge Lessons
Lungeing/Line Driving/Dressage/Combined Training/Lessons & Train
Monthly Training
Novice Horses
Older Adult Riders Welcome!
Personalized Programs
Pleasure
Pony Club
Private Riding Lessons
Problem Horses
Re-training
Retraining Off The Track Thoroughbreds
Sale Horses
School Horses Available
Second Level
Starting Dressage Horse Prospects
Starting Young Horses Under Saddle
Teaching You How To Train Your Horse
Third Level
USDF
Warmbloods
We Have A Few Well Schooled Lesson Horses Available
Weekend Lessons
Will Travel to You
Young Horse Training
Young Riders