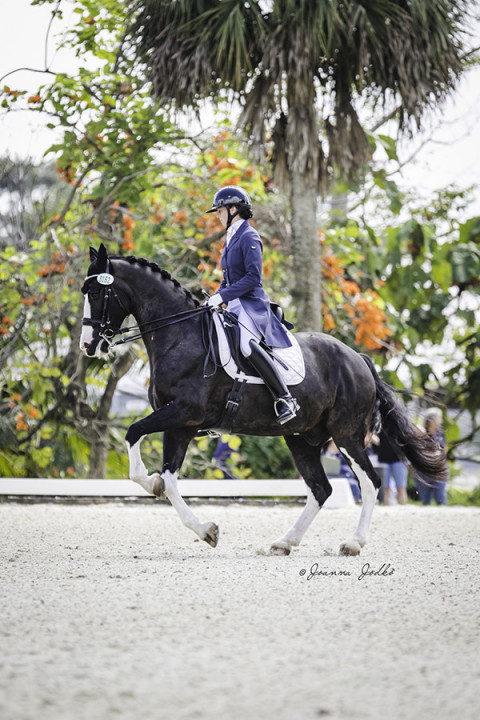 Varvel Sporthorses is a private breeding and training stable located in Bloomington Indiana. Head trainer Brynne Varvel is an FEI Rider and Trainer who has earned many accolades at every level through FEI Intermediate 1. She began riding when she was just five years old and although she started in Morgan hunters she quickly switched to dressage. She has now trained and competed three horses to FEI Levels ( Big Indian Creek (Intermediate 1), Coulee Bend Harmony (Intermediate 1), and JND's Illuminator (Intermediate 1)). She seeks to train horses fairly and adjusts to each horse as an individual in order to properly understand and progress them. Brynne integrates ground work alongside undersaddle training to ensure mutual respect and understanding between horse and rider. She has trained with Maryal Barnett, Lilo Fore, JT Burnley, Angela Jackson, George Williams, Lendon Gray, David Marcus, Laura Graves, and Oded Shimoni. In addition to her development as a trainer and rider, Brynne earned her Bachelors of Science in Public Affairs Management from Indiana University in 2021.
Brynne offers full training, private lessons, semiprivate lesson, virtual lessons, and video consultations.
Rates:
Full training: $800/month
Full Board: $600/month *no boarding offered without training*
Private lesson on your horse: $70/45min
Semi-private lesson on your horse: $50/per rider
Private lesson on my horses-limited: $85/45min
Private lesson on FEI horse-- limited:$200/45min
Virtual lesson via Zoom, Pixio, Pixem, MovenSee, Facetime: $70/45mins
Video Consultation-- send me a video and I will write back with exercises and information on how to address issues in training: $40
Notable Achievements:
2015 USEF Pony Rider National Championship - 3rd
USDF Bronze Medal - 2015
2018 USEF Dressage Seat Medal Final 14-18 - Bronze Medal
​2019 USDF Region 2 1st Level Jr/Yr - Reserve Champion
USDF Silver Medal - 2019
2020 USDF Region 4 FEI Prix St George Jr/Yr - Reserve Champion
Completion of FEI Intermediate 1 Scores for Gold Medal - 2020
In 2020 one of Brynne's students won her Dressage Seat Medal Semi-Final and finished in the top ten in the country for Dressage Seat Medal finals 14-18
2023 Christian Kennedy Memorial Scholarship Recipient
Specialties
Acts As Agent In Your Search For Your Next Horse
Adult Amateurs & Beginners Welcome
Advanced Training for Horse & Rider
All Breeds Welcome!
Creates Horses With Good Work Ethic
Dressage Clinics
Dressage Score Improvements
Dressage Show Coaching
Eventing
FEI Dressage Training
First Level
Fourth Level
Full Service Dressage Training
Gentle Approach
Ground Manners
Ground Training
Ground Work
Haul Ins Welcome
Lessons For Children And Adults
Long Lining
Lunge Lessons
Monthly Training
Older Adult Riders Welcome!
Private Riding Lessons
Sale Horses
School Horses Available
Second Level
Stallion
Teaching You How To Train Your Horse
Third Level
USDF
Warmbloods
Will Travel to You
Young Horse Training
Young Riders