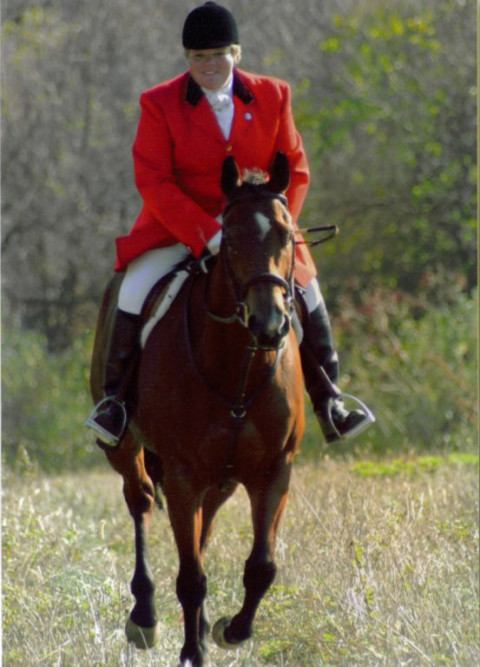 Forty years experience, with devotion, enthusiasm, and willingness to go above and beyond for my students and horses to lead to their success. My life has evolved around making happy horses and happy people. In doing so, I intend to enhance the horse industry with outstanding horses and knowledgeable equestrians receptive to the horse's needs. I have brought many horses and riders combinations to many championships ("A" circuit to local shows)in the hunters, jumpers and equitation divisions. Personally, I have ridden in all the said divisions with much success, judged hunter/jumper shows, foxhunted for 45 years(currently member AVH), whipped-in for 20 years, brought and sold many horses, owned/managed successful horse business for 25 years. I enjoy teaching riding at all levels.I am a life member of the United States Equestrian Federation, U.S.Hunter/Jumper Association. National Professional Horseman's Association. I feel it essential to educate both horse and rider, in a gentle yet firm fashion, for both to achieve the utmost of the unique experience of becoming one with the horse. I promote happiness with horses.
Specialties
A Shows
Adult Beginners Welcome!
At Home And Away USEF Sactioned Shows
Beginners Welcome!
English Riding Disciplines
Excellent Care
Group Hunter Jumper Lessons
Horse Training
Hunt Seat Equitation
Hunter Jumper Clinics
Hunter Jumper Horse Sales
Hunter Jumper Horses For Lease
Hunter Jumper Lessons
Hunter Jumper Show Coaching
Hunter/Jumpers
On Site Facility Manager
Private Hunter Jumper Lessons
Riding Instruction
School Horses
Starting Young Hunter Jumper Horses
Thoroughbred
Trailering
Warmbloods
Working With Problem Horses