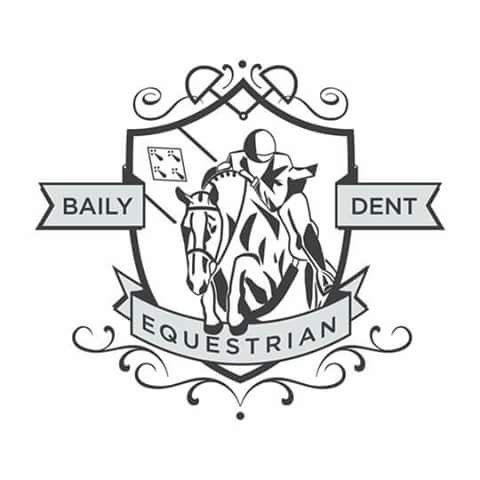 Baily Dent Equestrian is an established program located in just outside of Charlottesville, Va. at Millington Stables. Our facility boasts 50 stalls, 2 out door rings, spacious grassy turnout, and 1000+ acres of trails through Farmington Hunt Country. Baily Dent is our head trainer. She grew up riding and showing in Charlottesville, Virginia and has spent a lifetime showing at some of the most prestigious horse show in the country. Baily has successfully brought along many young horses and riders to achieve the same kind of success she has enjoyed throughout her career. Baily stresses good basics in her teaching and believes that this strong foundation is what brings riders success in and out of the show ring with their horses. Baily strives to use all forms of communication with her riders to identify how each individual learns best, be it visually, verbally or hepatically. Our lessons are geared toward any age rider who wants to learn a safe and effective approach to riding in a fun and friendly environment. Private and group lessons are available. We attend a verity of shows ranging from local schooling shows to national AA rated shows throughout Virginia and the East coast. Lessons are offered for all ages on your horse or our own. We always have a large selection of quality horses for sale and lease. Beginners are welcome. We specialize in young horses, difficult horses, and OTTBs. Gift certificates and lesson packages are available. Please call, text or email for more info.
Specialties
A Shows
Adult Beginners Welcome!
All Ages
At Home And Away USEF Sactioned Shows
At Home Shows
Beginners Welcome!
Children's Lessons
Combined Training
English Riding Disciplines
Eventing
Excellent Care
Group Hunter Jumper Lessons
Group Lessons
Horse Training
Hunt Seat Equitation
Hunter Circuit
Hunter Jumper Clinics
Hunter Jumper Horse Sales
Hunter Jumper Horses For Lease
Hunter Jumper Lessons
Hunter Jumper Riding Camps
Hunter Jumper Show Coaching
Hunter/Jumpers
Hunters
Jumpers
On Site Facility Manager
OTTB's
Private Hunter Jumper Lessons
Private Lessons
Riding Instruction
School Horses
Starting Young Hunter Jumper Horses
Thoroughbred
Trailering
Warmbloods
Working With Problem Horses