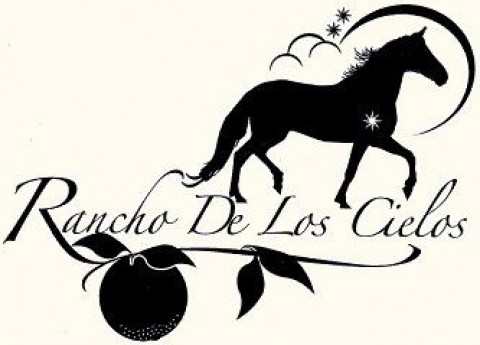 COME RIDE WITH US! GUIDED RIDES ARE BACK, Summer of 2018!
Rancho de los Cielos is thrilled to announce that Jacob Martinez, Ranch foreman, trainer, and leader of our guided rides, is again offering guided rides through the 300 acres of chaparral wildnerness around Lake Mathews that we enter out our back gate. If you board with us, the guided rides are free. Our boarders are welcome to "borrow" one of our gaited breeding stock (Mangalarga Marchador horses from Brazil) for themselves to ride or to seat a guest, if the boarder and guest wish to accompany us on a guided ride. Others who wish to follow Jake on his adventures and will be riding their own horses are welcome to trailer them to our range and join us. Call Jake to make an appointment. Rides are usually Wednesday, Thursday, or Friday AM from 10 to noon. Contact us now to reserve a place in our horse trailer(s) for a guided ride planned for Fiesta Island later this summer (will be a party with picnic and there will be a charge.)
We are Jake and Theresa of Rancho de los Cielos, a horse boarding facility since 2005 at the same location. We ranch 20 acres climbing the back wall of a canyon and opening onto Lake Mathews out our back gate. Look us up on Google Maps to figure out how far we are from you: 17575 Wicker Way, Riverside, CA 92504. You might be able to find someplace closer to board your horse, but you won't find our match in affordability for the services and milieu we provide. WE invite you to ride with us, learn with us, and let us place your horse and your heart in our keeping.
10 REASONS WHY YOU NEED TO SEE US FIRST BEFORE YOU GO ANYWHERE ELSE TO BOARD YOUR HORSE.
1) We have the best people: a ranch foreman living on the premises who has over 30 years experience as a trainer and wrangler; a cadre of horse care specialists (manure pickers, groomers, exercisers) who assist the foreman, a present collection of boarders who are pleasant, helpful, and very happy to share, all put together to make a welcoming environment for new people and horses coming in.
2) WHEN YOU JOIN US, YOU'RE FAMILY: We accommodate with after hours visits when notified in advance. We provide phone videos and text messages to keep you updated. With advance notice, we can catch and even groom and saddle for you while you are enroute.
3) WE're all about YOUR HORSE. We include horse HOOF TRIMMING every 8 weeks in all our boarding packages at no profit to us. For very little more, we add shoes. We do this because we care that much about horses. We sponsor but do not employ 2 of our area's best therapeutic farriers, both of whom are consulting staff at local equine hospitals and race tracks.
4). OUR LOW PRICES! Especially considering that we include hoof trimming, we know for certain that you cannot get what we offer for less anywhere in Riverside or Orange Counties. Our low prices (including every 8 week hoof trimming) begin with pasture boarding at $290/month (retired horses), $300 (actively ridden horses) or $200/month (pastured youngsters not under saddle up to 2 yrs old), 24x24ft pipe corral paddock boarding beginning at $325/mo, barn stall boarding beginning at : $350/mo (18x18ft mare motel) or $400/mo. (24x24ft shedrow barn). One boarder can also rent a private pasture of 1 acre with shader for 2 horses at $750/month, add only $250/mo for each additional horse up to 5 horses in this pasture.
5). We also do HORSE TRANSPORT for our client's horses, minimum $50, usually $1/mile plus gas. We have over 10,000 miles and over 7 years experience using our well-maintained 3 and 6 horse trailers.
6) All of our boarding is FULL SERVICE BOARDING. Our basic boarding package is twice daily fresh hay (alfalfa, grass blend, customized choices of other hays) twice daily, fresh water, at least daily, stall cleaning, no charge provision of supplements, treats or even oral medications that you give us to provide to paddock or barn stall horses (extra $25/mo if we have to catch and sequester your horse from his pasture mates in order to give him his extras), every other month 7 day course of psyllium (bowel cleanse to prevent colic), and so much more.
7) We customize boarding: we have programs for health maintenance for retirees, separate pastures for the very young and old/or those with orthopedic problems. We offer exercise packages for all, ranging from arena turn-out, to time on the 6 horse hot-walker, to hand walking, or even exercise under saddle. We offer scheduled grooming and bathing and blanketing. We will procure and administer special feeds or bedding for your horses. We also do convalescent care, working closely with our veterinarians to provide wound care, give antibiotics or anti-allergy medications if needed. We perform scheduled worming and vaccinations at the client's request at no cost above the cost of materials because we care that much about your horse's health.
8) We have a beautiful balance of facilities: not crowded, not over-used, large and small arenas, round pen, hotwalker, exercise trail (1/8 mile) on the premises, 20 acres of our own land and immediate access out the back gate to 300 acres of trails around Lake Mathews. We even have a guest house available for clients to rent on Friday and/or Saturday nights and a client restroom located by the barn.
9) We're located off Van Buren Blvd and Mockingbird Canyon, large streets from which our tiny roads quickly deliver you to our very private but easy to find doorstep.
10) RIDING LESSONS AND HORSE TRAINING: 1) horsemanship and riding lessons for all ages and breeds, but especially for gaited horses and their riders, 2) horse training: ground-work, colt-starting, trail riding, perfecting gaited horses. 3) We will also bring you along on training rides (guided rides, see top of this page). For our boarders whose horses are retired, we especially welcome you to visit yours, but ride with us on one of ours.
Please look us up on Facebook, or at our website at www.ranchodeloscielos.com. Please call us for more information or to let us know when you'd like to see our ranch.
Reach us at . Ask for Jake.
Thanks for your attention. Hope to hear from you soon.
Theresa Longo and Jacob Martinez of Rancho de los Cielos, Riverside, CA
Specialties
2. Veterinary Available
4-H
A Multi Discipline Facility That Is Meticulously Maintained
Affordable Horse Boarding Rates
All Breed Facility
All Breeds And Disciplines Are Welcome
All Disciplines and Riding Levels Welcome
And Lease
And Lessons Available.
And Providing Lessons For Beginner And Intermediate Rider
Arena
Arena Rental
As Well As Individual Paddocks. Full Car
Bathroom
Beautiful
Beginner Lessons On Own Or School Horses.
Blanketing
Board
Boarding
Breaking
Bridleless Riding
Broodmare And Foal Care
Broodmare/Foal Care
By Appointment.
By Arrangement.
By Local Professionals
Clinics
Clinics By Other Experienced Professionals
Colt Starting
Combined Training
Contact Us For Details.
Cross Country
Daily Handling Of Horses
Daily Individual Turnouts
Daily Pasture Turn-out
Daily Stall Cleaning
Daily Turn Outs
Dressage
Dressage Courts & We Specialize In Equine Retirement ++ Mult
Education
Endurance
English
English Pleasure
Equine Behavior Problems
Equitation
Events
Excellent Care
Farrier On Call
Farrier Service; Barefoot Trims
Farrier Services
Foaling
Foaling Facilities
Full Care
Full Service Boarding Facility
Full Service Private Stable With A Family Atmosphere
Full Service Training And Boarding Facility
Full Tack Room
Gaited Breeds
Gaited Horde Training
Geriatric Horse Care
Great Care
Great For Retired Horses
Green Business Using Renewable Energy
Grooming
Ground Work
Group Activities
Group Instruction
Group Lessons
GUUIDED TRAIL RIDES-300 Acres Around Lake Mathews
Gymkhana
Hay Sales
Horse
Horse Boarding
Horse Breeding Program
Horse Hauling 65hr In State Or Out State
Horse Injury Rehabilitation
Horse Leases Available
Horse Motel
Horse Retirement Care
Horse Sales Preparation
Horse Training
Horse Transport Available
Horse Videography And Photography
Horse/Pony Birthday Parties
Horseback Riding Lessons
Horseback Riding Vacations
Horsemanship
Horses
Horses for Sale
Horses For Sale And Lease
I Personally Care For Each Horse In This Facility.
Ideal For The Multi-horse Owner
Individualized Care
Lay-ups
Layovers, Stopovers
Layups
Leasing
Lesson Horses
Lessons
Lessons Available
Longe Line Lessons
Loving Farm
Low Cost Leasing And Boarding Programs
Natural Horse Boarding
Natural Horsemanship
Obstacle Course Training.
Open 7 Days a Week
Outdoor Arena
Overnight Stabling
Owner On Premises
Owners Live On Site! We Know What Our Horses Want 24 Hours A Day
Pasture
Pasture Board
Pastures
Peaceful & Quiet Setting
Peaceful And Relaxing
Personal Attention Given To Each Horse And Human
Personalized Attention For Senior Horses Or Special Need Horses;
Personalized Care
Personalized Horse Boarding Options Including: Grooming
Private Riding Lessons
Private Video And Still Photography Of You
Problem Horses
Professional Videographer Available To Film Lessons; Still Photo
Public Guided Trail Rides
Quality Care
Relaxed Environment
Retirement With Full Care
Riding
Riding Clinics
Riding Lessons
Riding Lessons for Adults
Riding Lessons for Children
Riding Trails Available
Round Pen
Senior Horse Care
Showing Program
Stables
Staff Lives Onsite
Stall Boarding
Stallions
Starting Horses
Supporting All Breeds And Riding Styles
Tack Room
Trail Rides
Trail Riding
Trailer Parking Available
Trainer On-site
Training
United States
Use Our Horses Or Yours; Photographer's Paradise (your Models Ou
Used Tack
Veterinary Care
Video/still Photos Of You
Wash Rack
Wash Racks
WE ARE CLEAN AND NEAT
We Live On Site
Weddings
Weekly Stays
Western
Western Dressage
Western Pleasure
Will Consider Reduced Board For Help With Chores
Young Horse Training
Young Riders Welcome
Your Horse
Your Riding
Youth