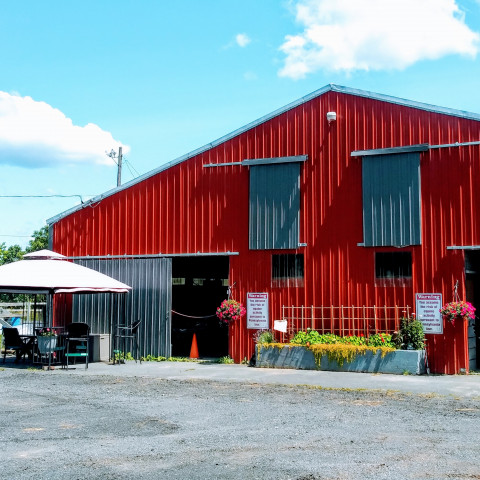 Co-Op Boarding ONLY at this time.
Visit our Facebook Review Page to see what folks are saying about us!
https://www.facebook.com/TripleLRanchLLC/reviews
Please Contact Us Directly For Info.
Two Six Seven. Two Two Seven. Six Three Seven Seven.
TWO Co-op care stalls now available!
Candidate will be required to work two mornings and one evening shift *can be somewhat flexible with days/times* feed/stalls/turn in/out etc.. This farm has an extremely efficient method for chores and should take 1 person no longer than 2 hours in the AM and no longer than 1-1 & 1/2 hours in the PM. [We can be somewhat flexible with times]
Board will be $450 / Month due on the date of move-in each month. All hay, feed, stall and bedding included.
Supplements and additional bedding (if required) provided by owner. Certified Equine Sports Massage Therapist on staff as Assistant Barn Manager and Instructor. Tune-Ups and Exercise rides available for additional fee. Lessons are available at a reduced rate. Lessons cannot be earned. They are a paid service only.
Requirements are as Follows: * Physically capable of working in a farm/barn environment in all four seasons * Physically able to lift 50 lbs. * Must not be allergic to dust, hay, grasses, horse or goat hair * Must be comfortable around horses * Able to commit to your assigned days & shifts per week CONSISTENTLY & RELIABLY * Must be at least 18 years old and have reliable transportation in all weather.
To apply and set up a farm tour and interview, please fill our our application to board here.
https://triplelranchllc.com/boarding
Maximum turn out time in one of our well maintained pastures.
Horses enjoy pasture time as much as possible. Horses enjoy time in their stalls during extreme heat, cold or extreme weather. We do not have a regular in / out seasonal rotation as we agree with many studies that support a more natural lifestyle for our equine friends to prevent / reduce stall vices, ulcers and the like.
Customized feeding regimen based on each horse's individual, nutritional needs.
Amenities Include: LED lighting in stalls, lighted indoor riding arena, direct access to indoor arena from the barn, lighted outdoor riding ring. Heated /air conditioned lounge with view into indoor riding arena. Lounge amenities include, flat screen TV, DVD/VCR player, fridge, microwave, Keurig single serve gourmet coffee maker and seating.
Clean tack room with individual custom made lockable tack lockers for your tack and all of your supplies! Clean bathroom with heat in winter, hot and cold water wash stall, BBQ and picnic area adjacent to outdoor riding ring.
Short trailer ride to several parks with miles of trails! Green Lane, Bucks County Horse Park, Nockamixon, Peace Valley, Unami
All disciplines and skill levels welcome! Your insured trainer welcome.
Services Include:
Stalls cleaned daily.
Freshly bedded with pine shavings or pine pellets.
One custom made tack locker per horse. (Locker can be locked)
Bi-Annual Fecal testing (Small Fee $15 / Sample)
Water buckets cleaned DAILY.
Feed pans cleaned regularly.
Supplements given (Supplied by you)
IM Shots given (supplied by you with written permission)
Fly Spray / Sunscreen applied (Supplied by you)
Small group turn out in one of our four well maintained grassy pastures.
Safe no climb box wire fencing and three strand electric tape fencing (interior)
Customized feeding regimen based on each horse's individual nutritional needs.
Blankets on/off.
Bell boots on/off.
Fly sheets and masks, on/off.
Horses lightly groomed when needed (i.e. before application of fly spray, before blanketing etc..)
Soaked Warm Plain Beet Pulp (Winter months only added to PM feed to ensure hydration and fiber intake at healthy levels)
Top Quality Timothy / Orchard Grass Hay:
* We support a small local farmer with outstanding hay *
Hay served via slow feed hay nets in stalls or via large slow feed nets in pasture.
Hay served to each individual horse in stalls, is served by weight in pounds not by "flake / lap" = to approx.16 to 18 pounds.
The hay is served in a slow feed net to maximize grazing time, minimize waste and to most closely emulate grazing in the pasture while confined to the stall.
Specialties
Affordable Horse Boarding Rates
All Breeds And Disciplines Are Welcome
All Disciplines and Riding Levels Welcome
Arena
Beautiful
Beginner Lessons On Own Or School Horses.
Blanketing
Boarding
Daily Handling Of Horses
Daily Pasture Turn-out
Daily Turn Outs
Dressage
EAGALA Therapy
Education
English
English Pleasure
Equitation
Full Service Boarding Facility
Grass
Grass Fields
Group Activities
Group Instruction
Horse Leases Available
Horse Summer Day Camp for Kids
Horse Transport Available
Horse/Pony Birthday Parties
Horseback Riding Lessons
Hunter Under Saddle
Individualized Care
Indoor Riding Arena
Leasing
Lessons
Open 7 Days a Week
Outdoor Arena
Pastures
Peaceful & Quiet Setting
Personalized Care
Private Riding Lessons
Riding Lessons for Adults
Riding Lessons for Children
Riding Trails Available
Stables
Stall Boarding
Trail Riding
Trailer Parking Available
Trainer On-site
Veterinary Care
Wash Rack
Western
Western Pleasure
Working Student Program
Young Riders Welcome
Youth