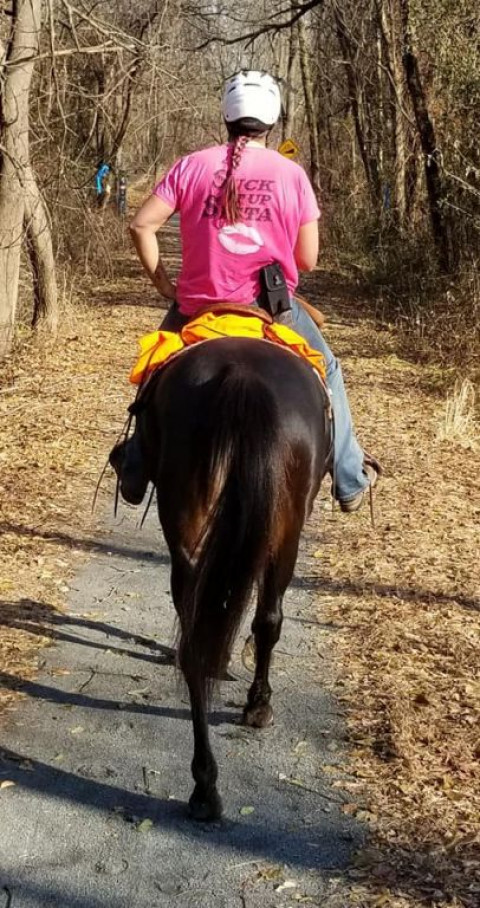 Kristi Leigh has been riding horses since the age of 3 years old. In her early teens she was instructed by Adrian Grieve, a Scottish Riding Master, who taught the importance of a good seat through balance. Kristi has competed in the ring with flat work, up to 5' jump courses, as well as cross-country.
Kristi Leigh is located in Douglassville, Pennsylvania and is available for exercise and training programs. Should you not have the time to fulfill your equine's needs of a regular riding schedule to burn energy and keep fit, she would be happy to help exercise your horse through maintaining a solid work regimen. Also, Kristi has worked with several horses ranging from green broke to soured with bad habits and breaking them anew.
Furthermore, should you wish to purchase a horse of your own and need some assistance, Kristi would be happy to help you find the perfect horse.