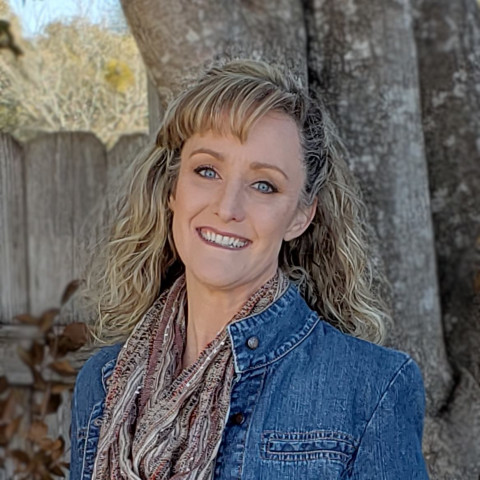 Hi! I'm Desiree. I'm a professional equestrian of over 35 years where I have worked with hundreds of horses and riders all over the USA to help them improve their performance and reach their goals. I'm also a Certified Professional Life Coach who helps individuals and families. And I'm a wife, a mother, a military spouse of over 27 years, and a woman of faith.
As your coach, you have several options for us to work together:
1. Learn about life skills and work on your mental fitness through interactions with horses.
2. Join my virtual life coaching program where you have access to weekly coaching calls as well as an incredible library of videos, workbooks, and bonus content.
3. Work on improving your equestrian skills and overall performance.
In my programs, I combine my training as a coach on mental and emotion health with my years of working with horses and riders, to offer a fun and engaging experience for everyone as you learn life skills and mental fitness tools that will set you up to handle life's challenges with ease; help you let go of stress and anxiety that so commonly plagues our world today; feel more confident; enrich and strengthen relationships in your life; improve your performance; and much more.
LIFE SKILLS with HORSES
In my Life Skills with Horses program you find a "horse guided" coaching program that focuses on self-development in a fun, supportive, and safe environment. Interactions with the horse assist in helping you experience deep profound transformation as you gain new insight from the horse's honest feedback through their intuitive nature.
This unique approach to coaching helps you learn about setting and upholding healthy boundaries, develop clear communication and leadership skills, create more awareness of self and others, learn stress-release techniques and much more. This is an alternate option to Life Coaching that gets you out of the client chair and into self-exploration through a gentle, supportive and interactive way. (This is an "off the horse" program.)
Life Skills with Horses: $75 / 45-minute private session
(group workshops available)
VIRTUAL LIFE COACHING
As a participant in my Virtual Life Coaching program you'll find a fun and supportive atmosphere where you join "live" group coaching calls each week as you apply tools you are learning to a topic of your choice. In this format you can get coached and learn from seeing others get coached. You also gain access to journals, workbooks, video content, and have the opportunity to work on a monthly topic. This is an affordable option that provides a safe space where you can come and let it all out, work on your goals, and receive support and encouragement from your coach and others in the program.
Virtual Coaching: $19 / month
EQUESTRIAN COACHING
The final option you have in working with me, is on your riding skills. When you work with me as your equestrian coach you get more than a lesson, you get a complete program where you have the opportunity to participant in:
• lessons on the lunge line to improve your:
◦ seat
◦ position
◦ balance
◦ and effectiveness of aids
• ground driving and work on the long lines to improve:
◦ the communication with your horse
◦ develop subtle and effective aids
◦ improve your horse's balance and responsiveness
Lessons include a variety of formats to best suit your needs including mounted and unmounted games and exercises that improve the relationship with your horse and your overall balance and ability as a rider; jumping, speed events, trail obstacles, etc. You have the opportunity to even learn about barn management, feed and nutrition, trailer safety, and equine care.
In working with me you'll find someone who:
• prioritizes safety and partnership for both horse and rider
• supports you in setting and achieving your goals
• is honest in offering feedback and insight
• encourages and helps you do more than you thought possible
Equestrian Coaching: $75 / 45-minute private lesson
For more information about the programs I offer and to get started in working with me, please visit Desiree Wells Coaching on Facebook:
https://www.facebook.com/profile.php?id=10004 or contact me via NewHorse.com
I look forward to meeting you and seeing how I can support you in reaching your goals.
Specialties
Confidence Building For Horse And Rider
Adult Riding Lessons
Balanced Seat
Beginner Riding Lessons for Adults
Beginner to Advanced Riders
Beginning Riders Welcome
Certified Instructor
Children's Riding Lessons
Classical Dressage
Coaching
Dressage Training
Family Friendly Atmosphere
Gift Certificates Available
Ground Work
Group Lessons
Haul-Ins
Horse Sales
Horse Training
Intermediate Riders
Lesson Horses Available
Life Coaching
Life Lessons Through Horses
Lunge Lessons
Marriage and Family Retreats
Performance Coaching
Private Lessons
Riding Clinics
Riding Lessons
Showing
Timid Riders
Traveling Instructor
Weekend Lessons
Young Riders