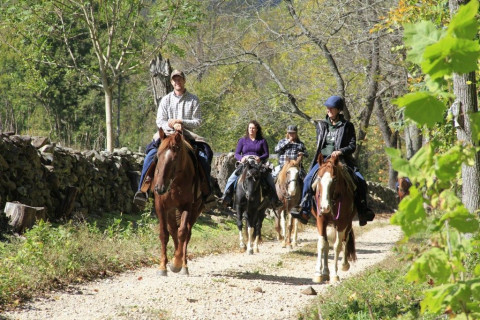 Learn to ride on your horse or ours in a relaxed and friendly environment. We specialize in gaited horses and teaching pleasure riders skills to keep them safe on the trail.
Our trail rider program helps riders learn to safely and confidently handle thier horse on on the trail. We begin with ring work and progress to work on the trail.Private or group lessons are available.
Our junior riding program is tailored to fit each child. Typically, children begin lessons around 6 years of age, but each child is judged as an individual. Your child will learn safe handling of horses, how to groom, tack up, feed and care for horses. Junior lessons are always private and held in the riding ring for the safety of your child.
To schedule a lesson, please contact our instructor, Jarred Langston, at (or for Stephanie if you don't have long distance.)