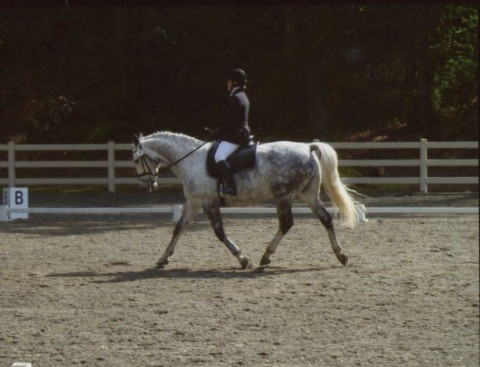 As a teacher my greatest joy is watching my students build their confidence in their riding and deepen their partnerships with their horses.
​
I had the great fortune of growing up in a thriving and inspirational pony club family My mother and mentor, Betty Tukey, taught me everything there is to know about horses and teaching. She furthered my learning by sending me to work with instructors like: Melissa Beardsley, Tami Masters, Kari McClain, Bruce Davidson, Kim and Dietrich Von Hopffgarten.
From these great teachers, I learned to be an effective rider with great horsemanship skills. I want to share the wisdom that I gained from these instructors through my teaching.
Pony club has always played a major role in my life and I grew up competing in rallies and Eventing, Through these experiences I learned about being a competitor, teamwork, responsibility, horsemanship and leadership. I graduated from pony club with my 'B' which establish my strong base of knowledge. Now I have the fortune to give back and play a leadership role in pony club. I am the Regional Instructional Coordinator for the NW region and the DC of the local pony club chapter - Skagit Valley. I hope to pass on the values and learnings that I grew up with in pony club and give this to my students. .
​
Education has been the basis of which I stand. With my BA in Psychology and my Masters in Education I apply these classroom management skills to my arena lessons. After grad school, I traveled the world raising my kids for 12 years. I was able to further my riding experiences with lessons in France, England,Germany and Russia.
​
I have been diversified my talents in riding from: pony club, eventing, dressage, working with the Riding for the Disabled in England, to running a small riding lesson and vaulting program from my home .
​
Now I have come home, at have been working with Stephanie Blockley Clarke at Meadowgate for the past 4 years. Stephanie has taught me how to ride with more finesse and with more compassion. With her teaching I have taken my Dutch Warmblood - Aslan - up to 3rd level in dressage.
My road to being a riding instructor has not taken the normal path, by I have taken the many elements of my life to become a strong teacher. I combine all these elements (dressage, jumping and pony club) in my teaching to provide a very well rounded lesson program.