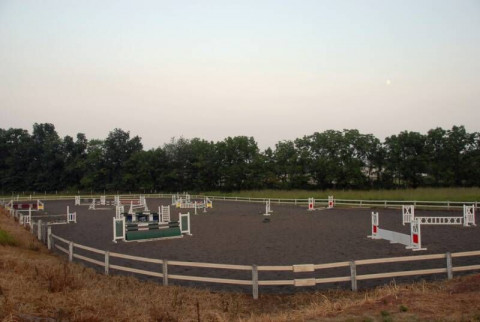 Personalized Owner/Horse Training
Jumpers, Hunters, English, Dressage & Basic
We are accepting new equine clients for training at
our farm or yours (up to 20 miles).
If you are looking for exceptional improvement in the way your horse moves, bends, gives to the bit, collects, responds to your leg cues, and lateral moves, we diligently work to create a much improved equine partner for you.
Rough gaits can be remarkably improved through the use of corrective training methods, making for a much happier rider and a more comfortable and willing horse.
We work with all breeds of horses and all disciplines including Dressage, English, Western, Pleasure, and Trail. We can also help you start your driving prospect working on the long lines and through cones.
Specialties
Confidence Building For Horse And Rider
Adult Riding Lessons
Certified Instructor
Classical Dressage
Coaching
Dressage Training
Equitation All Seats
Horse Sales
Horse Training
Hunter Jumper Training
Natural Horsemanship Training
Private Lessons
Problem Horses
Reasonable Rates
Riding Lessons
Showing
Western Pleasure