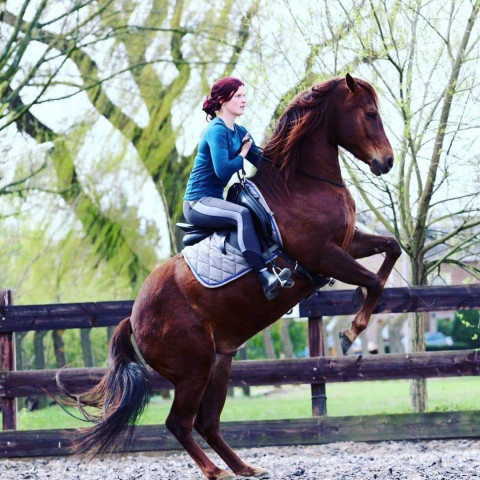 Suzanne Pearson is a dutch trainer that moved to Maine
USA in 2019. She continues helping people and horses through teaching and training in the Netherlands as well as in New England..
An harmonious relationship between the rider and the horse is for many people a goal they want to achieve.
By giving the rider the knowledge and helping the horse with training we get a better overall balance that benefiets both the mental and physical state of the horse and the rider.
Through the use of horsemanship combined with biomechanics and cranio sacral treatment we help the owners with the problems they're facing.
A horse should always feel proud of being a horse and perhaps even more important, we have to work hard to make the horse happy that we're their owner.
Specialties
Confidence Building For Horse And Rider
Adult Riding Lessons
Balanced Seat
Beginner Riding Lessons for Adults
Beginner to Advanced Riders
Beginning Riders Welcome
Breaking
Classical Dressage
Dressage Training
Ground Work
Horse Training
Natural Horsemanship Training
Private Lessons
Problem Horses
Riding Clinics
Starting Horses
Traveling Instructor