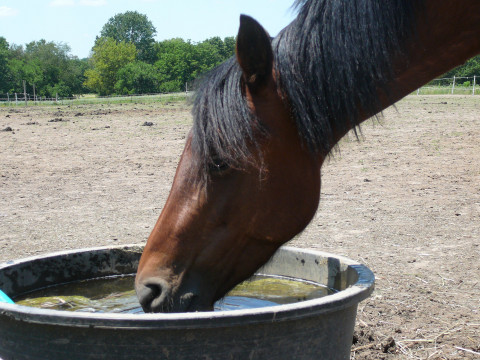 Local, on-site lessons, English riding lessons, Beginner jumping lessons, Beginner to Intermediate Hunter Jumper, and Hunt Seat Equitation
Blogger at www.newtohorses.com
Now offering a free package of 4 lessons in exchange for picture and video rights to use in my blog.
Retired American Riding Instructors Association, Retired Interscholastic Equestrian Team Coach
Experienced Program Director for Equine Non-profit.
Specialties
Confidence Building For Horse And Rider
"Mom & Me" Classes For 3-6 Yr Olds
4-H
4H Sponosrship Program
5 Years & Up
Adult Riding Lessons
Affordable
Affordable Horse & Rider Training
ARIA Certified Riding Instructor
Balance And Confidence For All Types Of Riders
Beginner Riding Lessons for Adults
Beginner to Advanced Riders
Beginner to Intermediate Riders
Beginning Riders Welcome
Certified Instructor
Children's Riding Lessons
Coaching
Competing
CONFIDENCE BUILDER~ Not Just In Your Riding Ability!
Conquer Fears
English
English Equitation
English Horseback Riding Lessons.
English Instruction
English Riding Lessons
Equitation
Family-Friendly Rates
FUN.
Gift Certificates Available
Grooming
Group Lessons
Hands On Interactive Training & Lessons
Horse
Horse Health Care Lessons
Horse Husbandry
Horse Lessons
Horse Sales
Horse Shows
Horse Training
Horseback Riding
Horseback Riding Lessons
Horsemanship Skills
Horses
Hunt Seat
Hunter Jumper
Hunter Jumper Equitation
Hunter Jumper Training
Hunter Under Saddle
Hunters
IEA Regional And Zone Qualifiers
IHJA Equitation Riders
Increase Confidence
INSTRUCTION ON OWN HORSE
Intermediate Riders
Internships
Interscholastic Equestrian Team
INTRODUCTION TO HORSES
Lead Line Lessons
Leadline
Love
Lunge Lessons
ON SITE LESSONS
Ponies
Pony Rides
Private Instruction
Private Lessons
Problem Solving
Reasonable Rates
Riding Clinics
Riding Club
Riding Lessons
Showing
Special Events
Summer Day Camp Program
Timid Riders
Traveling Instructor
Weekend Lessons
Young Riders