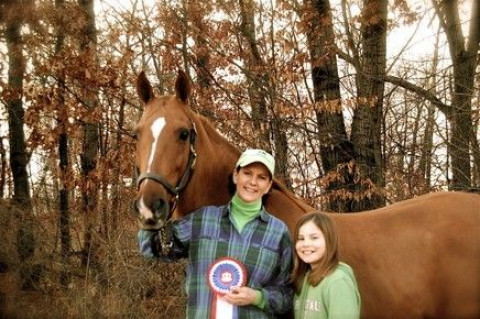 Manahan Stables LLC is a full service professional horse training and lesson facility.
PLEASE CONTACT US DIRECTLY AS YOUR CONTACT INFORMATION is not sent to us from this site.
Our heated arena allows us to offer PRIVATE year round horseback riding and driving lessons for the first time beginner to the advanced competitor.
It's ok if you don't own a horse as we provide lessons horses to accommodate your level of riding. We offer riding lessons to riders age 6 and over (and we have some riders just starting at age 60+). Please call us directly or visit us on the web at: www.ManahanStables.com
Specialties
Confidence Building For Horse And Rider
A Circuit Showing
American Saddlebreds
Balanced Seat
Beginner Riding Lessons for Adults
Breeding Program
Connecting Riders to Understand Their Horse
Driving
Family-Friendly Rates
Gift Certificates Available
Horse Sales
Horse Training
Lesson Horses Available
Private Lessons
Professional Horseback Riding Lessons
Professional Lesson Program
Saddleseat
Saddleseat Riding Lessons
Sales Preparation & Representation
Showing
Weekend Lessons
Young Riders
Youth Club